The 2012-2013 Global Edition of the Prize was launched at Citi Bank in London. The joint winners are:
Rafael Gomes from Portugal – First Prize Ex-Aequo
« Corporate market responsibility: ethical regulation for orderly financial markets »

Rafael Gomes is a consultant on risk and sustainability at Accenture Risk Management. He is also collaborating on emerging financial services such as peer-to-peer lending, crowdfunding and ad hoc currencies. Rafael originated the concept of Corporate Market Responsibility for this PhD thesis at the International Centre for Corporate Social Responsibility at Nottingham University Business School. He holds an MSc in Politics of the World Economy from the London School of Economics, and a BSc (Econ) in Economics from University College London.
Prabhay Joshi from United Kingdom – First Prize Ex-Aequo
« Lessons from Libor; moving beyond compliance to explore the dynamics of ethics within banks »

Prabhay Joshi is a recent Economics graduate from University College London. He worked at Citigroup for two and a half years in London and Amsterdam across a number of functions including Export & Agency Finance, Corporate Client Coverage, Financial Institutions Client Coverage and Trade Finance. More recently he worked for a social enterprise called Balloon Kenya, supporting a youth group of Kenyan entrepreneurs to launch a takeaway coffee business in the town of Nakuru. He has just joined PA Consulting Group's financial services practice, focussing on capital markets consulting.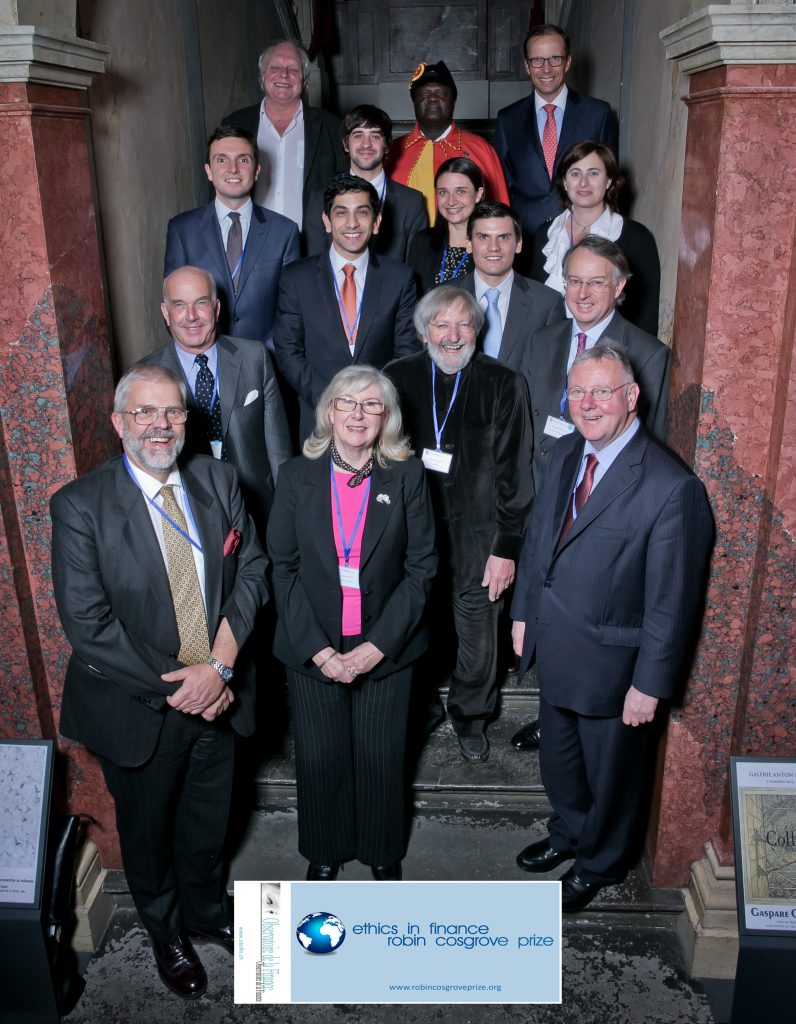 THE IBEROAMERICAN PRIZE WINNERS:
German Scalzo from Argentina – Frist Prize Ex-Aequo
« The fundamental anthropological links between ethics and finance »
 Ángel López from Spain – Frist Prize Ex-Aequo
« Proposal for a web platform for inter-bank finance for social impact projects »
Beatriz Cuevas from Spain – Second Prize
« The necessity for critical reflection on corporate social responsibility strategies »
The 2013 edition of the Prize attracted some 400 participants coming from more than 80 countries. Following an initial review, 65 texts were evaluated by a distinguished international Jury, composed of renowned specialists from many financial disciplines. After very thorough reviews and discussions, the Juries short-listed a group of 11 papers as Nominees/Winners for the Ethics in Finance- Robin Cosgrove Prize: