Watch the event again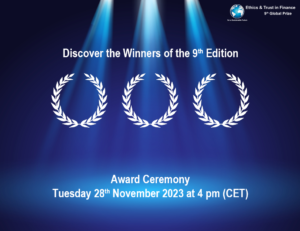 Coming soon….
Presentation of the event
On 28th November 2023, the Award Ceremony of the 9th edition of the Global Prize "Ethics & Trust in Finance for a Sustainable Future" took place, by Zoom.
Program
Introduction
Paul H. Dembinski, Co-President of the Jury & Observatoire de la Finance, Geneva
Keynote speech
Jean-Paul Servais, Chair of the IOSCO Boad
Guest speech
Helen Brand, Chief executive of ACCA
Round Table : How to promote ethics in finance among the new generations?
Moderated by Josina Kamerling, Co-President of the Jury & CFA Institute
Eelco Fiole, Co-founder and Managing Partner, Alpha Governance Partners
Adam McLean, Group Legal & Compliance Risk Manager, Euroclear
Bruno Roche, Economist, Entrepreneur, Speaker, Author
Marta Rocchi, Assistant Professor in Corporate Governance and Business Ethics, DCU Business School
Award Ceremony
Short speeches by the Laureates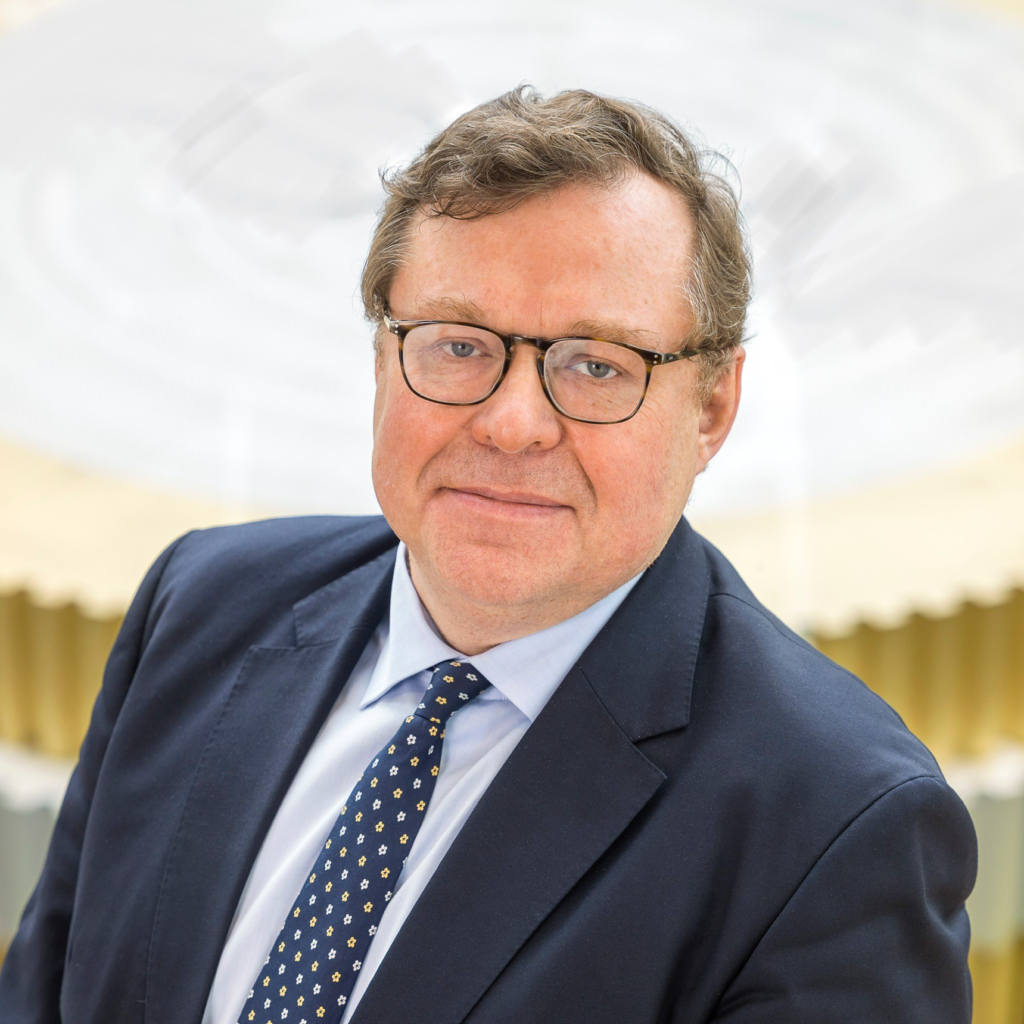 Jean-Paul Servais is the Chairman of the board of the International Organization of Securities Commissions (IOSCO) since October 2022. IOSCO is the membership organization composed of the world's financial markets regulators involved in the supervision of 95 % of the financial sector at international level. His election was partly in recognition of his efforts and the quality of his work during the six years in which he was already vice-chairman of IOSCO. As IOSCO Chairman, he helped bring about major international breakthroughs in the regulation of crypto currencies and in introducing reporting standards on sustainability.
Helen Brand is chief executive of ACCA, the global body for professional accountants, a post she has held since 2008. Helen has built her career within professional bodies and has considerable experience and knowledge of the 181 markets in which ACCA currently operates. She was a founding member of the International Integrated Reporting Council (IIRC) and played a role in its successor organisations. She participates in a number of university advisory boards.