Making Innovation in Finance Ethical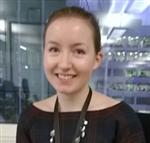 Edition:
5th edition (2014/2015)
Keywords:
Technology / Regulation
Read the beginning of the text
"Inventing and innovating are the most exciting and risky activities in business and absolu-tely necessary if companies are to thrive" Financial Times, 2014
As established banking firms see their return on equity fall due to in-creased competition and regulatory pressures, they are finding themsel-ves motivated to innovate to deliver their strategic growth objectives.
Competition in the UK financial services market has been low. The market has been dominated by the "Big 4" banks for personal banking. Further, many investment banks made being a "one stop shop" for investors' banking needs their core business strategy (Financial Times, 2015). The finance industry is seeing massive change in the form of the rise of virtual currencies including Bitcoin, the emergence of peer-to-peer lending (which in 2014 in Bri-tain was worth £1.7bn (The Guar-dian, 2015a) and the evolution of mobile payment solutions. The mar-ket has been disrupted by new en-trants bringing innovative products. These firms include Nutmeg, Marke-tInvoice, GoHenry, and Crowdfun-der who have become well-known names. Technology companies have also joined in with the best known offerings being Google Wallet and ApplePay.